Inside during construction.
October / November 1996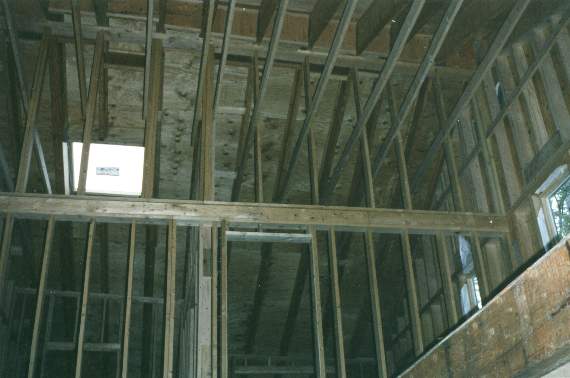 Looking up from the first floor. No wiring or other mechanical systems yet.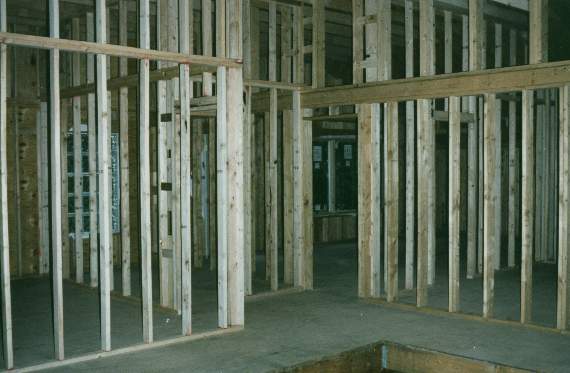 On the second floor.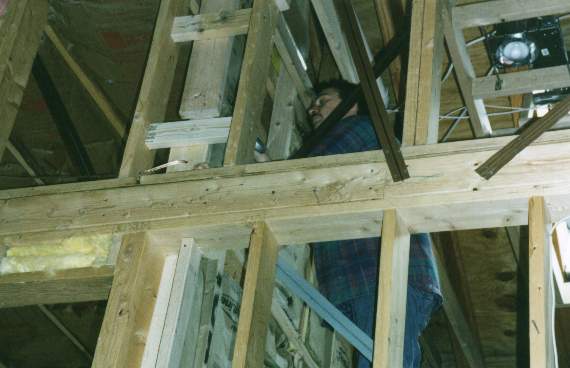 Me, hanging fiberglass insulation between the bedroom and the bathroom. In this
picture, you can get a better idea of the over-built framing.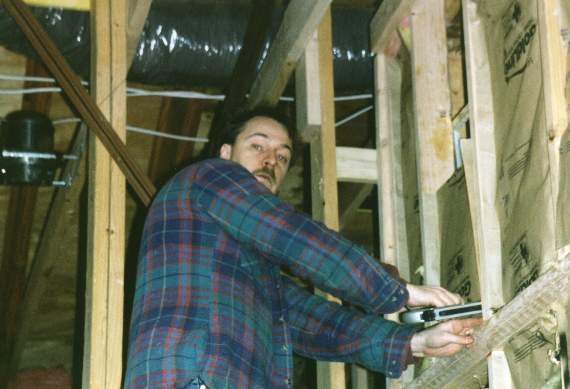 "Get that camera away from me!" At this point, we've got the wiring and other
mechanicals installed. You can see one of the HVAC returns in the top of this photo.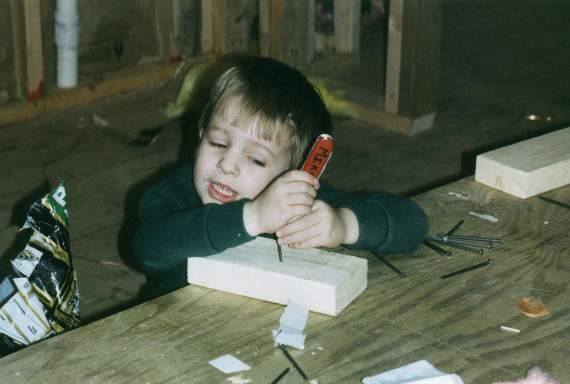 My "Helper". Michael was 4 years old at the time. We can remember this day precisely.
I was driving screws for something with a phillips bit in the electric drill and Michael
asked: "Dad, can you teach me to screw?" We had quite a laugh!
At the moment, that's it. I'm still planning another page of the place in it's current state,
but need to take new pictures first.